Start as an Allround Catering Assistant at Schiphol Airport
Are you a jack of all trades? Do you have a talent for hospitality and want to work in an international environment? Come join the team at Amsterdam Schiphol Airport
As an allround catering assitant at KLM Schiphol, everyday will be different as you will have various fun tasks in the job. One day you might be the barista at the bar in the famous KLM business lounge where you will prepare delicious espresso's and the next day you will be at the buffet where you ensure passengers continue their journey with a full stomach. Your work will mainly consist of catering work , light food preparation and ensuring a neat and clean appearance of the location. To provide the full experience, you regularly ask passengers how the food was and wish them a pleasant journey.But to create the full experience, we need you. We are looking for outgoing and authentically amazing hard workers who are looking to work at a place that inspires them, challenges them and makes them proud to come to work.
Have you not been living in the Netherlands for at least 8 years, but a shorter period? No worries, we also have the option to work in front of customs at one of the restaurants at the Schiphol Plaza. Plenty of opportunities!
The chance to work in a fun divers and international environment
The chance to work for the biggest catering employer of the Netherlands
An employer who looks good on your CV
Bonuses on top of your salary!
Are you doing well and are they very satisfied with you at the KLM lounge and have you proven yourself over a longer period of time? Then there are certainly more growth opportunities for you at the airport, for example in lower/middle management.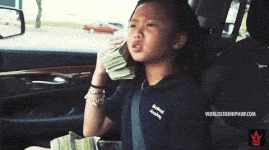 Wat wij verwachten 🤙
You have been a resident in the Netherlands for a minimum of 8 years;
You are energetic and know what good hospitality implies;
You are fluent in English; An extra language is always a plus!
You thrive in a busy and high functioning environment;
You live in close proximity of the Amsterdam Schiphol Airport.
Promptly and warmly greet guests at the entrance and provide a good service;
Barista work, light food preparation and making sure the buffet runs well;
Promoting a clean, neat and safe environment for the passengers;
Making sure the stock is up to date;
Hands on hands mentality and assistance to coworkers.
You will be working at one of the biggest airports of Europe, the Amsterdam Schiphol Airport. Schiphol is a place where service comes from the heart, not from a handbook. You will be found behind customs in one of the KLM lounges or restaurants where you and your team will contribute to a nice and pleasant experience of those passengers in transit. Whether it's a businessman from Singapore, a family passing through, a backpacker or Beyoncé... you make every visit a unique experience. Schiphol is open 24/7 and that is why you will also have a variety of shifts. The services consist of morning, afternoon and evening shifts.
Early shifts: 4:30 AM and 6:00 AM to 1:00 PM and 2:30 PM
Intermediate :7:00 AM and 10:00 AM until 3:30 PM and 6:30 PM
Evening shifts :2:00 PM and 5:00 PM to 10:30 PM
Because working hours often fall outside office hours, you will also receive bonuses on top of your salary as extra motivation. How nice is that!


Are you ready to show off your hospitality talents? Don't hesitate and apply as a catering assistant at Schiphol Airport!
You can also send your CV and motivation letter to stephany@jamwerkt.nl
Denk jij "Dit wil ik!" Solliciteer dan direct! 🚀